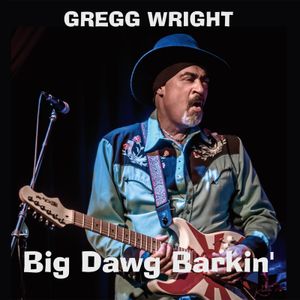 The New CD from Gregg Wright, "Big Dawg Barkin'
Rockin' Blues From Guitar Master Gregg Wright . . . "King of the Rockin' Blues!"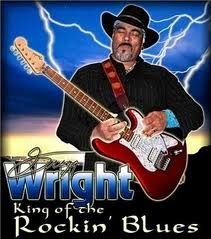 "This album places Gregg Wright in the top   echelons of the great blues guitarists!" - Blues Matters
  "Killer guitar and powerful vocals . . .   a well produced, great sounding CD!"  -  Electric Blues   
  "Bluesman Gregg Wright breathes fire and  sizzles  with a powerful band to underscore his skyrocket guitar!"  -  Southland Blues 
 "Killer Blues CD . . . should be a Grammy nominee!"  -  iTunes review
Also available at iTunes and CD Baby! 
_
_
_
_
"Round One" . . . Explosive Blues/Rock from Gregg Wright's Left Hook!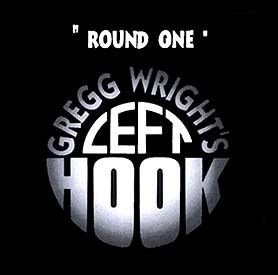 Recorded in a sixteenth century English chapel in late 1994, the explosive "Round One" was the first and only recording from Gregg Wright's Left Hook. Gregg, together with ace English musicians Mick Broadbent on bass and the late Keith Line on drums formed one of the most dynamic Blues/Rock "power trios" of the mid-90's British/European Blues scene. "Round One" features the Gregg Wright signature rockin' Blues instrumental "Drivin' to New Orleans."  
Also available at CD Baby and iTunes!  
_
_
_
_