_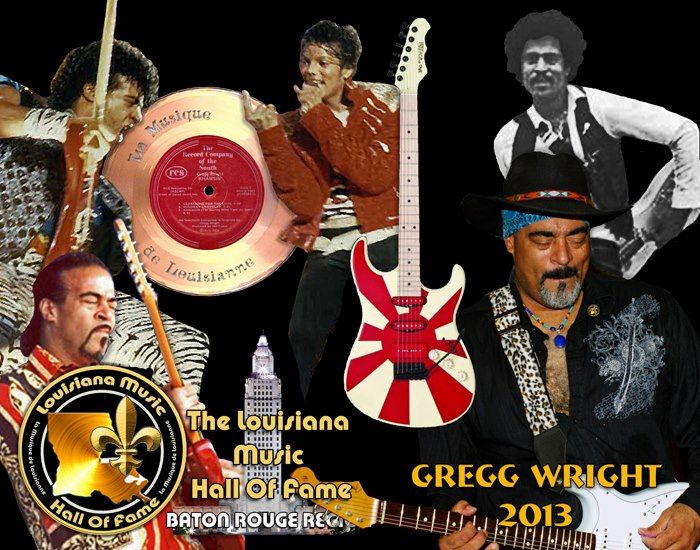 GREGG WRIGHT: BIOGRAPHY
"Gregg Wright is in the top echelons of the world's great guitarists!" according to the international publication Blues Matters. Inducted into the Louisiana Music Hall of Fame in 2013 and receiving the "Living Legend" Blues Award in 2019, Wright is an electrifying guitarist, singer, songwriter and live performer  who leaves audiences breathless! "Gregg Wright has an extra gear most guitarists don't have!" raves fellow Bluesman Zac Harmon. With years of touring with Michael Jackson, Mick Fleetwood and a host of top tier music artists under his belt, Wright has developed a confident and engaging stage presence. He initially comes off as "Mr. Smooth" but can go for your jugular in an instant, without warning.
Gregg Wright, began his professional career on the U.S. Southern circuit in the mid-1970's. He honed his craft with years of playing  one-nighters across the Carolinas, Georgia, Alabama, Florida, Louisiana and Texas, often opening shows for the big national touring acts of the day. "I was privileged to work and learn around greatness!" says Gregg. "I opened several times for Albert King and Freddie King, and learned a great deal from watching them up close. Their words of encouragement really energized me. I owe them a huge debt of gratitude!"
An '80's move from Louisiana to Los Angeles saw Wright become a session man and "hired gun" touring guitarist. His reputation grew over the next decade doing albums and tours with Mick Fleetwood, Michael Jackson, the Gap Band, Berlin and Spencer Davis.

Wright's incredibly precise, high energy live performances have brought many a crowd to its feet and screaming for more. Total audience satisfaction is guaranteed with Gregg Wright . . . "King of the Rockin' Blues!"
photo: Gregg Wright's 2013 Louisiana Music Hall of Fame Induction Poster
PREVIOUS APPEARANCES . . .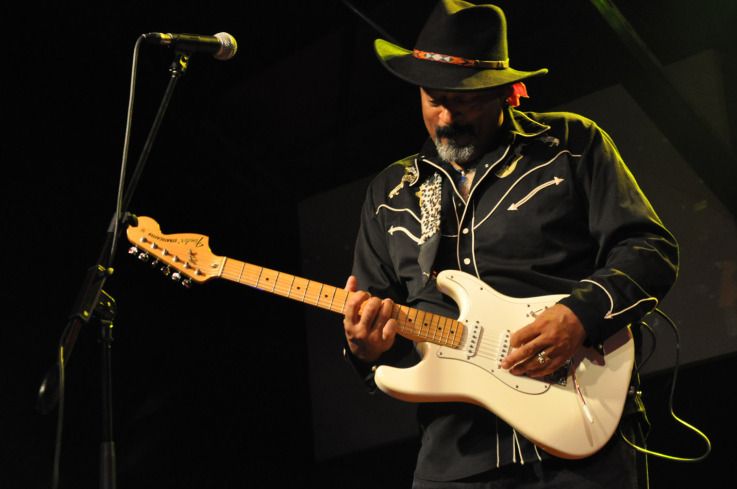 Gregg Wright @ the Blues & Soul Festival, Skopje, Macedonia                             
The Chicago Blues Festival Europe ♦ The Maryport Blues Festival, Maryport, U.K. ♦ Blues sur Seine, Mantes-la-Jolie, France ♦ The Monterey Bay Blues Festival, CA ♦ The New Orleans Jazz & Heritage Festival, New Orleans, LA ♦ The T-Bone Walker Blues Festival, Linden, Texas ♦ The Antequera Blues Festival, Antequera, Spain ♦ Blues Alive, Sumperk, Czech Republic ♦ The Beautiful Swamp Blues Festival, Calais, France ♦ The Long Beach Bayou Festival, Long Beach, CA ♦ The Meridien Etoile, Paris, France ♦ The Blues & Soul Festival, Skopje, Macedonia ♦ The In Wires Blues & Rock Festival, Uzice, Serbia ♦ The Calgary International Blues Festival, Calgary, Canada ♦ The Bath Jazz & Blues Festival, U.K. ♦ The Melkweg, Amsterdam ♦ The Blues & Rock Festival, Tegelen, Holland ♦ Club Banana Peel, Ruiselede, Belgium ♦ The Roxy Theater, Hollywood, CA ♦ The Hard Rock Cafe ♦ The Carlisle Blues Festival, U.K. ♦ More Blues Festival, Zottegem, Belgium ♦ The Delirium Blues Festival, Handzame, Belgium ♦ The Delta Blues Festival, Antioch, CA ♦ Biscuits & Blues, San Francisco, CA ♦ The Topanga Blues Festival, Topanga, CA ♦ Baton Rouge Blues Week, Baton Rouge, LA ♦ Teddy's Juke Joint, Zachary, LA ♦ The Great British R&B Festival, Colne, U.K. ♦ The Abertillery Blues Festival, Abertillery, Wales, U.K. ♦ The Sang & Klang, Luxembourg ♦ The Spirit of '66, Verviers, Belgium ♦ The Chollerhalle, Zug, Switzerland ♦ The UCLA Festival of African American Music, Los Angeles, CA ♦ B.B. King's Blues Club, Universal City, CA ♦ The International Guitar Festival of Great Britain, Wirral, U.K. ♦ Harvelle's Blues Club, Santa Monica, CA ♦ The Keighly Blues Club, Keighley, U.K. ♦ The Marquee Club, London, U.K. ♦ Po' Boyz End of Summer Blues Fest, Sacramento, CA ♦ Shepherd's Bush Empire, London, U.K. ♦ The Orkney Blues Festival, Orkney Islands,Scotland ♦ Hollywood Park Casino, Hollywood, CA ♦ The Omaha Summer Arts Festival, Omaha, NE ♦ Watts Towers Jazz & Drum Festival, Los Angeles, CA ♦ 
 (photo: by Vasja Ivanovski)